DAVENPORT FARMERS' MARKET
It's Time to STOP BY THE MVGA DAVENPORT FARMERS' MARKET!
We are located at the Northpark Mall (East Entrance), – Welcome Way and Kimberly Road.
Find our location by Google Maps here!
MVGA's Davenport Farmers' Market offers fresh produce, delicious baked goods, and unique handmade crafts at every market. Stop by the Officially Registered Davenport Farmers' Market today!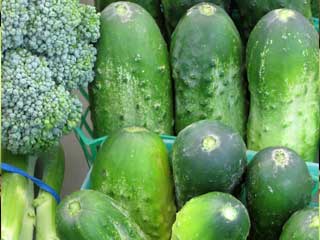 FRESH PRODUCE
Our vegetables and fruits are the freshest produce around! Why? Well because we harvest the produce for each market. There's always new produce at our markets because in-season produce drives our booth displays. Stop by our booth and pick up some fresh vegetables and fruits today!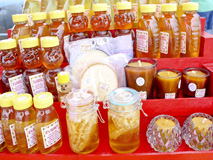 Baked & Prepared Goods
We have a variety of sweet delights for your enjoyment. Choose from pies, turnovers, cakes, cupcakes, cookies, breads, candy, fudge, honey and prepared hot and cold sandwiches at the Bettendorf Farmers' Market!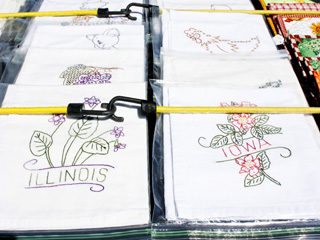 Unique Handmade Crafts

There's nothing like finding handmade items for yourself or to give as a gift! You'll find Knit, crochet, needle point and more! It's the ultimate compliment to receive a handmade gift, knowing someone took the time to make such a unique item!
MVGA Farmers' Market has quality produce and products.
This gallery is a small sample of our fresh produce and products.